PVC Pipes
PVC / uPVC Electrical Conduit Pipe Price in Pakistan
If you're looking for high-quality PVC or uPVC electrical conduit pipes in Pakistan, A-AM pipes is here to help. We offer a wide range of PVC electrical pipes.
Najam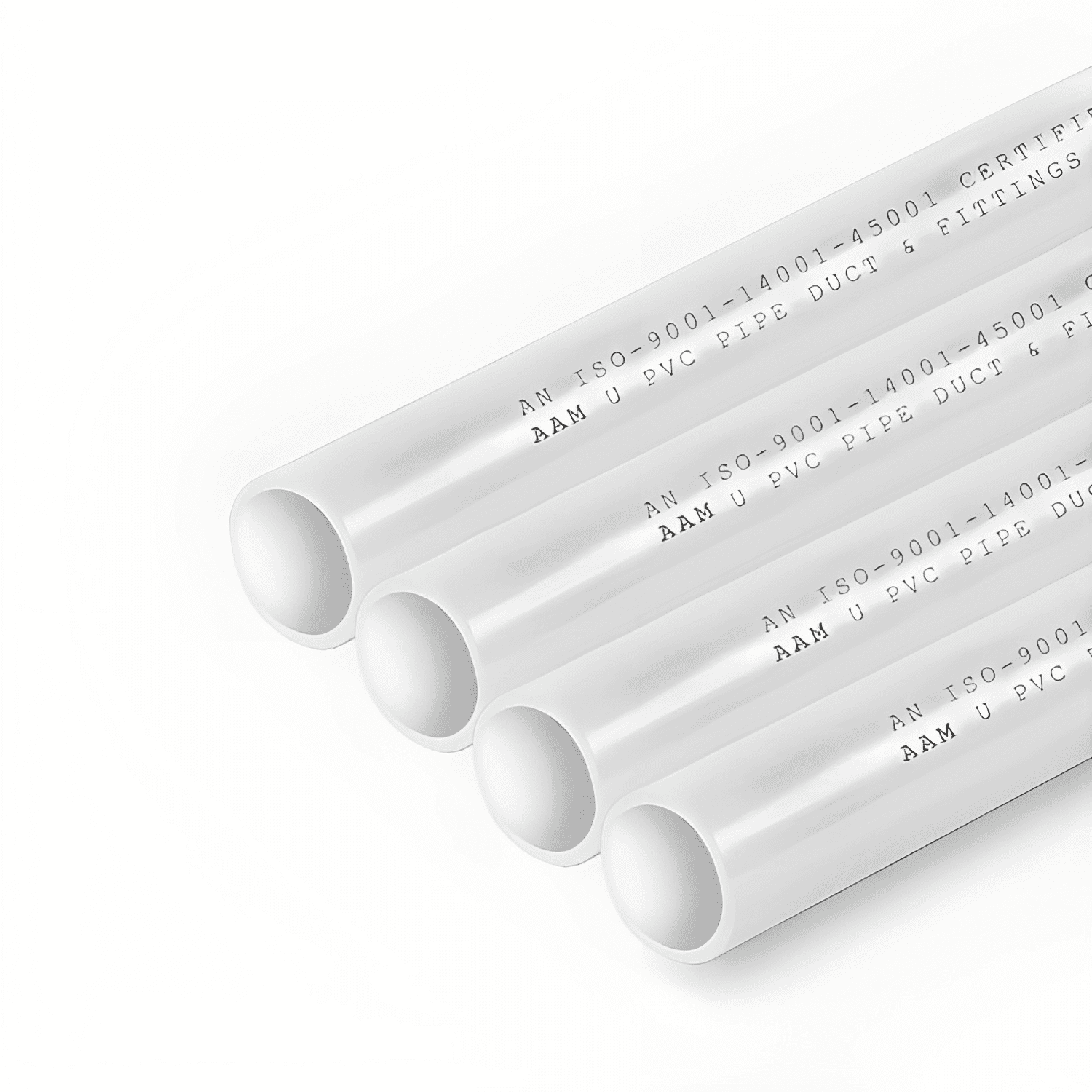 If you're looking for PVC pipe prices in Pakistan, you've come to the right place! At AA-M Pipes, we offer a wide range of high-quality PVC pipes at competitive prices. Whether you're a contractor or a homeowner, we have the PVC pipes you need to get the job done.
What are UPVC Pipes?
Our prices for PVC electrical pipes are competitive and vary depending on the size and quantity you need. To get an accurate quote for your specific requirements, we recommend that you give us a call at our phone number, which is available on our website. Our knowledgeable and experienced sales team will be happy to assist you and provide you with a personalized quote based on your needs.
PVC Pipe Price List in Pakistan
Here is our current PVC pipe price list:
1/2 inch PVC pipe: Rs. 55 per meter
3/4 inch PVC pipe: Rs. 70 per meter
1 inch PVC Pipe Price: Rupees 346 per length of HMS (High Mechanical Strength), Rs. 300 Per length MMS and Rs. 222 Per Length of LMS (Low Mechanical Strength) respectively. Please Refer to our Online Quotation for more accurate and update Pricing info.
1-1/4 inch PVC pipe: Rs. 130 per meter
1-1/2 inch PVC pipe: Rs. 170 per meter
2 inch PVC pipe: Rs. 260 per meter
3 inch PVC pipe: Rs. 420 per meter
4 inch PVC pipe: Rs. 670 per meter
Please note that these prices are subject to change and do not include any taxes or shipping fees. If you have any questions or would like to place an order, please feel free to Contact us at +92553416150 or send us an inquiry through Inquiry form.. We look forward to hearing from you!