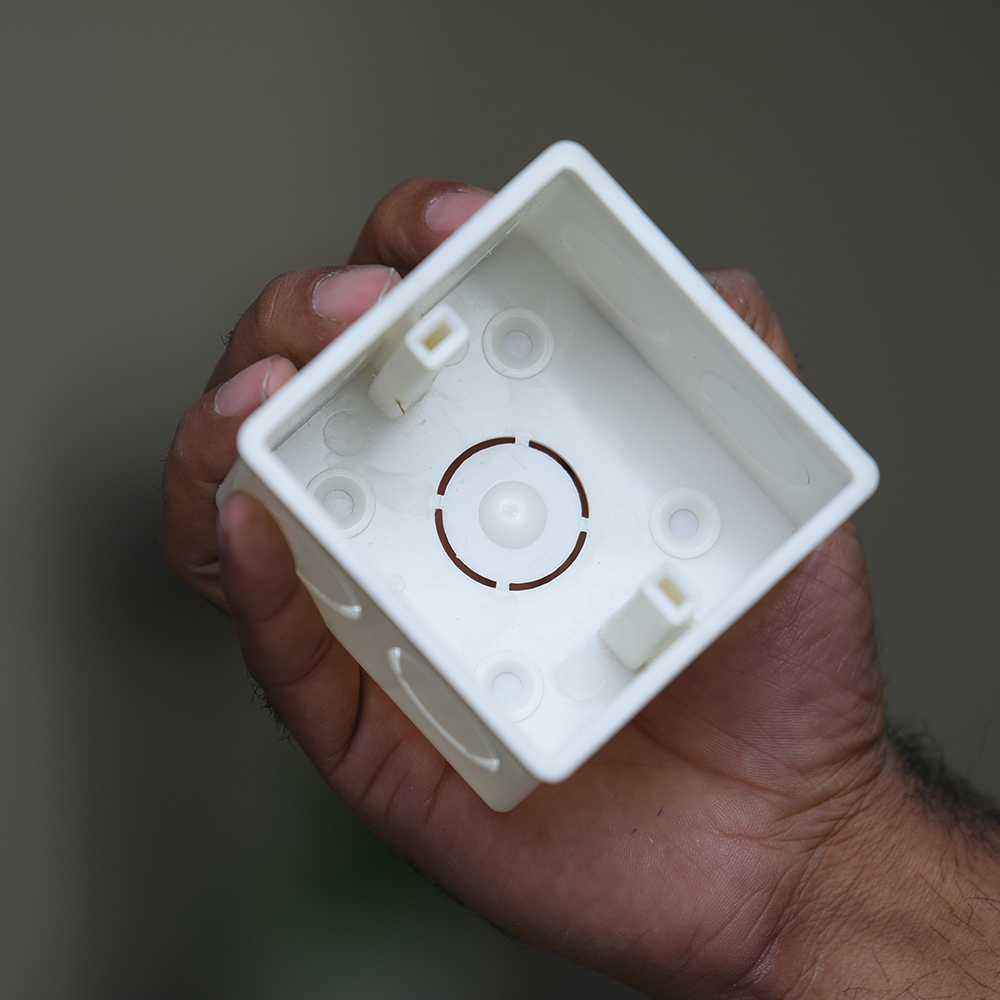 PURE ABS, NO USAGE OF WASTAGE, LONG LIFE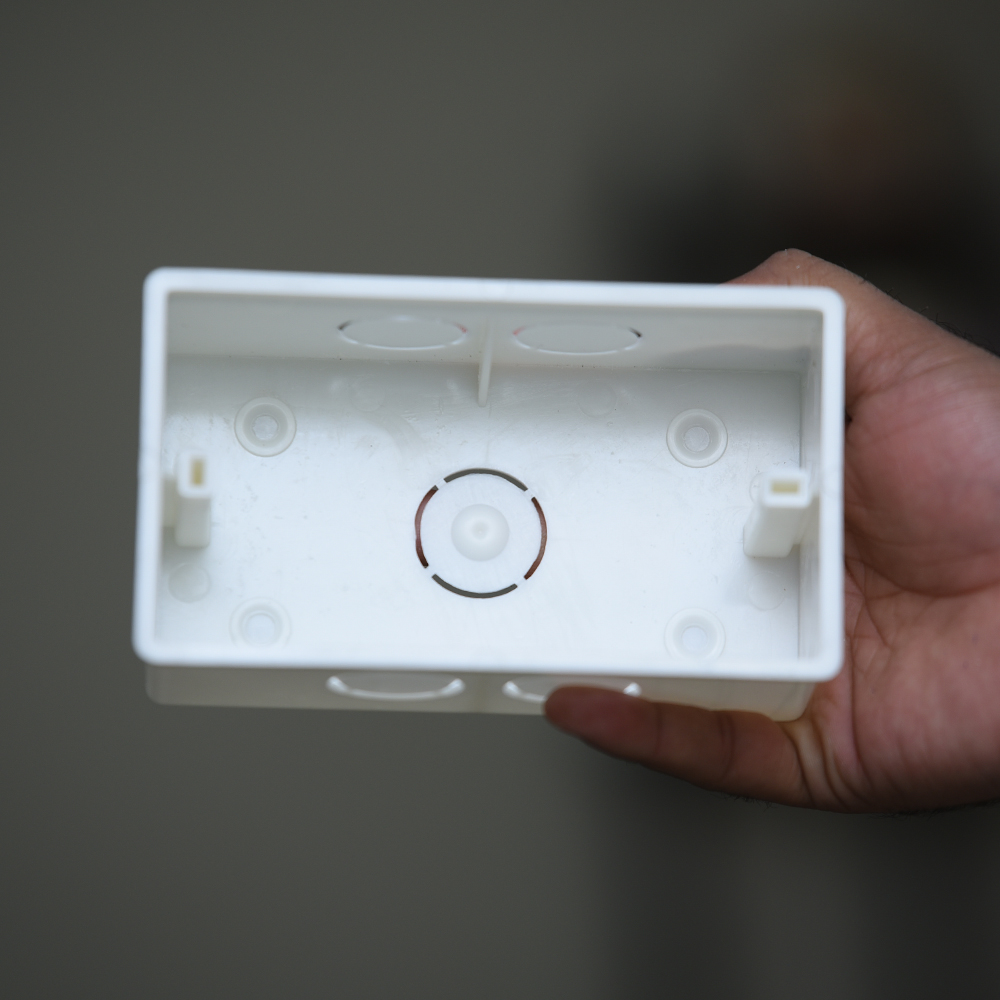 PURE ABS, NO USAGE OF WASTAGE, LONG LIFE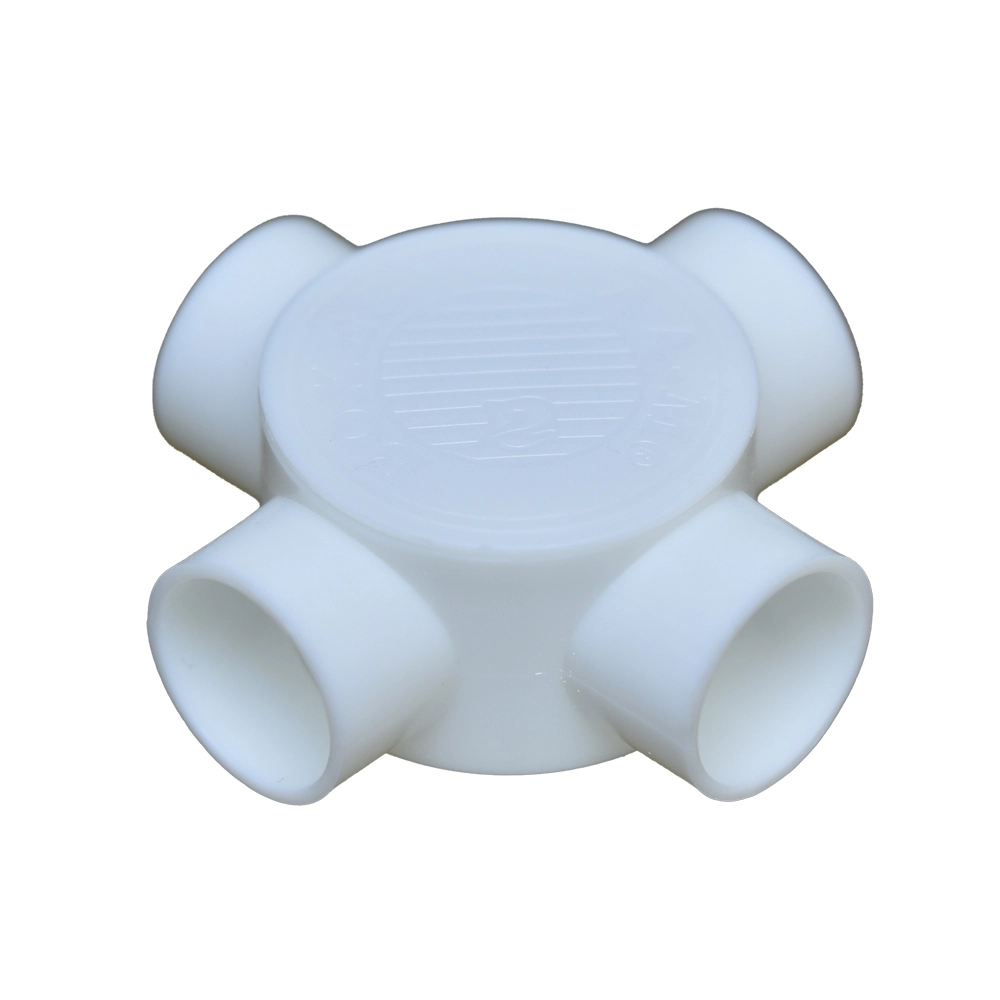 PURE MATERIAL, SUITABLE FOR JOINTING PIPES IN WALLS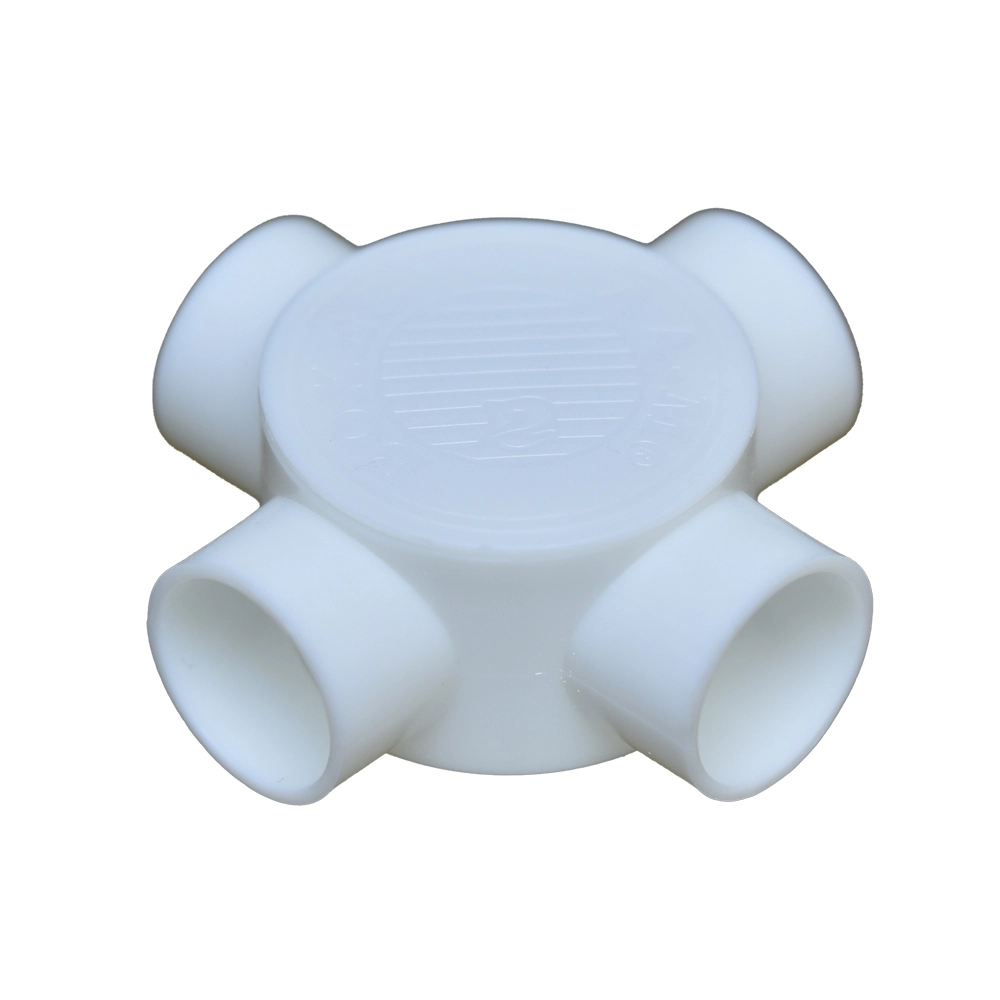 PURE MATERIAL, SUITABLE FOR JOINTING PIPES IN WALLS
| ITEMS | DETAIL | FEATURES |
| --- | --- | --- |
| WALL BOX 3X3 | SMALL SIZE CONCEALED BOARD FOR SWITCH FITTING BRITISH CHINA STANDARD | PURE ABS, NO USAGE OF WASTAGE, LONG LIFE |
| WALL BOX 3X6 | LARGE SIZE CONCEALED BOARD FOR SWITCH FITTING BRITISH CHINA STANDARD | PURE ABS, NO USAGE OF WASTAGE, LONG LIFE |
| WALL JOINT BOX 3/4 | JUNCTION BOX WALL TYPE SIZE 3/4 | PURE MATERIAL, SUITABLE FOR JOINTING PIPES IN WALLS |
| WALL JOINT BOX 1 | JUNCTION BOX WALL TYPE SIZE 3/4 | PURE MATERIAL, SUITABLE FOR JOINTING PIPES IN WALLS |
Inquire Now
China Electrical Fittings in Pakistan
At AA-M Pipes, we offer high-quality China electrical fittings for customers in Pakistan. Our fittings are designed to meet the highest standards of quality, durability, and performance, ensuring that your electrical system remains safe and reliable.
Our China electrical fittings are made from premium materials and are built to last. We offer a wide range of fittings, including connectors, couplings, adapters, and more, to meet all of your electrical system needs. Our fittings are designed to be easy to install and maintain, making them ideal for both professional and DIY installations.
Whether you are looking to upgrade your existing electrical system or install a new one, our China electrical fittings are the perfect choice. They are designed to be compatible with a wide range of electrical components and are built to withstand even the harshest environments.
At AA-M Pipes, we are committed to providing our customers with the highest level of service and support. We offer competitive pricing, fast shipping, and exceptional customer service to ensure that you are completely satisfied with your purchase. So why wait? Order your China electrical fittings from AA-M Pipes today and experience the ultimate in quality and performance!
China Fittings Board
Introducing AA-M Pipes' premium China Fittings Board – the epitome of quality and innovation in the realm of piping solutions. As a leading manufacturer in Pakistan, we take immense pride in presenting our exceptional Fittings Board that is designed to meet the diverse needs of modern construction and infrastructure projects.
Crafted with precision and engineered for excellence, our China Fittings Board is a testament to our commitment to delivering top-notch products. Manufactured using state-of-the-art technology and the finest materials, our Fittings Board guarantees unparalleled durability, longevity, and performance. Whether it's for plumbing, HVAC systems, or any other application, our Fittings Board ensures a seamless and reliable connection every time.
What sets our China Fittings Board apart is its impeccable design, compatibility, and ease of installation. With a focus on precision engineering, our fittings allow for quick and efficient assembly, reducing labor costs and project timelines. Additionally, the board's robust construction ensures leak-proof joints and a secure fit, providing peace of mind for contractors and builders.
Message us!